Editor's note: Posts from the Community is the place for community announcements and event postings. If you have a community-oriented event you feel our readers would be interested in, please submit here.
Heidi Anderson-Isaacson, Ed.D., has been named vice president for Student Development and Success.
Anderson-Isaacson has served as interim dean for the last two years, leading the department's adaptive planning through the COVID-19 pandemic. She has also led the development of a visionary plan for student retention and on-time graduation.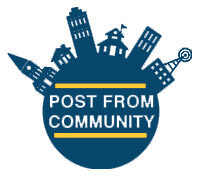 "Heidi has brought a tremendous focus on building programs and pathways to promote student success in her time as interim dean," said Alverno College President Andrea Lee, IHM, Ph.D. "Her experience, creative thinking, and student-centeredness have helped to foster collaborative engagement across departments to help advance student success. I look forward to continue working with Heidi and her team to even better support and serve Alverno students."
"I am excited to continue to work with a team committed to supporting our students from their transition to college to degree completion and beyond," said Anderson-Isaacson. "Alverno's innovative approach to education is exactly what today's student is looking for, and the opportunity to work and learn with such a diverse community energizes me each and every day."
Anderson-Isaacson brings extensive experience in residential life, student development and success, and conduct and compliance. Prior to Alverno, she served as interim director of residence life at the University of Wisconsin–La Crosse. In her new role, Anderson-Isaacson will oversee the college's Student Development and Success department, as well as Residence Life, Student Activities & Leadership, Campus Safety, the International and Intercultural Center, Counseling and Health Services, and Athletics. She will also serve as a member of the college's executive leadership team, which reports directly to the president and is charged with implementing Alverno's strategic plan.
Anderson-Isaacson earned a Bachelor of Arts in Political Science from St. Olaf College in Northfield, Minn., and a Master of Arts in Educational Leadership from the University of St. Thomas in Saint Paul, Minn. She also earned a Doctor of Education from the University of St. Thomas, where her research focused on the retention and success of students facing significant barriers to degree completion.
About Alverno College
Founded in 1887 by the School Sisters of St. Francis, Alverno College promotes the academic, personal and professional development of its students in a collaborative and inclusive environment. Undergraduate programs for women are offered in more than 60 areas of study, and graduate programs in education, nursing, community psychology, school psychology, music therapy, music and liturgy, and business are open to women and men.
A leader in higher education innovation, Alverno has earned international accolades for its highly effective ability-based, assessment-as-learning approach to education, which emphasizes hands-on experience and develops in-demand skills. The college, Wisconsin's first Hispanic-Serving Institution, ranks among the top schools in the Midwest for its commitment to undergraduate teaching and innovation by U.S. News & World Report. For two years, The Wall Street Journal/Times Higher Education named Alverno the country's most inspiring college.
Based in Milwaukee, Wis., Alverno College is a four-year independent, Catholic, liberal arts college.