Editor's note: Posts from the Community is the place for community announcements and event postings. If you have a community-oriented event you feel our readers would be interested in, please submit here.
Following extensive renovations to a formerly vacant commercial space, Allen & Associates, Inc. American Family Insurance Agency is opening its doors in the Near West Side at 800 N 27th Street.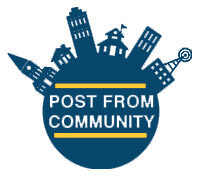 Since purchasing the building in January 2012, Melissa Allen, owner of Allen & Associates, Inc. and president of Maures Development Group, LLC, has invested $1 million to transform the once defunct condo development into a 16-unit apartment building and commercial space, creating a productive business and asset to the community and contributing to the positive development and momentum on the 27th Street corridor. 
Allen is known for her work as a real estate developer. Through Maures Development, she has contributed over $100 million of investment to Milwaukee neighborhoods. Allen was formerly a resident and homeowner in the Near West Side neighborhood, with two of her children having
been cared for at Penfield Children's Center. She's continuing to give back to her neighborhood through economic development and insurance.
"The Near West Side is a welcoming place for entrepreneurs and business owners, and an ideal place to expand my expertise beyond real estate development and into insurance," said Allen. "This is an opportunity to create a more equitable distribution of wealth and incite further investment in a vibrant, transforming community."
Allen sees this new business venture as an opportunity to address equity and make crucial resources such as insurance accessible to individuals and businesses who have historically been excluded or ignored. By bringing an insurance agency into the community, Allen aims to protect the existing assets of residents and businesses and uplift them as they work to accomplish goals such as homeownership, building a business or starting a family.
Throughout the renovation process, Allen utilized a number of small business resources available to entrepreneurs in the Near West Side, including a Brew City Match award, a grant from BID #10, and Storefront Improvement Program (SIP) funds from Near West Side Partners' 
Choice Neighborhood Initiative program. The City of Milwaukee has also been a valued partner, contributing funding for the space's white box, façade and signage. 
"Investment in the community by entrepreneurs like Melissa brings resources, opportunity, and economic growth to the neighborhood," said Keith Stanley, executive director of Near West Side Partners. "Allen & Associates, Inc. is an exciting development and an example of the great things happening in the Near West Side. This is exactly the kind of project and small business that Near West Side Partners is proud to help support."
Allen is hosting a Meet and Greet event on Tuesday, June 28 from 11 a.m. to 6 p.m. at the new space (800 N 27th Street) to celebrate the redevelopment project and the agency's soft opening. Regular office hours will be established in the coming weeks, as well as a satellite space in Sherman Phoenix. Allen & Associates, Inc. will continue to operate in its Menomonee Falls location at N89W16416 Main Street.
About Near West Side Partners:
Near West Side Partners, Inc. is a non-profit organization with a mission to revitalize and sustain the Near West Side as a thriving business and residential corridor, through collaborative efforts to promote commercial corridor development, improved housing, unified neighborhood identity and branding, and greater safety for residents and businesses. Near West Side Partners, Inc. is an organization of businesses and civic leaders from throughout the Near West Side, including the organization's five anchor institutions – Advocate Aurora Health, Harley-Davidson, Marquette University, MolsonCoors and Potawatomi Business Development Corp.
About Allen & Associates, Inc. American Family Insurance Agency:
Allen & Associates, Inc. American Family Insurance Agency offers dependable auto, home, business, health and life insurance, as well as other insurance products. With unique backgrounds, training and experience, the team is prepared to help meet the insurance needs of the community. Learn more at the Allen & Associates, Inc. website.