Editor's note: Posts from the Community is the place for community announcements and event postings. If you have a community-oriented event you feel our readers would be interested in, please submit here.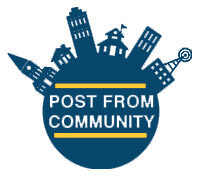 Zumba for the whole family with our friends from Core El Centro! These Latin inspired dance routines are active and easy to follow with an instructor to guide us through each step. Adults, teens, and children ages 8 and older are invited to attend. Wear comfortable active-wear clothing and bring a water bottle to stay hydrated. Join us for a Friday evening- full of life!
¡Zumba para toda la familia con nuestros amigos de Core El Centro! Estos bailes Latinos son activos y fáciles para seguir con un maestro/a/e para guiarnos por cada paso. Adultos, adolescentes, y niños de 8 años y mayores pueden atender. Por favor vístase con ropa cómoda y activa y traiga una botella de agua para mantenerse hidratado. ¡Únase con nosotros para un Miércoles lleno de vida!
Free to $6, see website.
For questions about this program, please contact Augie Rodenbeck at arodenbeck@urbanecologycenter.org.
Registration is required for this event and will close 24 hours prior to event start time.