Editor's note: Posts from the Community is the place for community announcements and event postings. If you have a community-oriented event you feel our readers would be interested in, please submit here.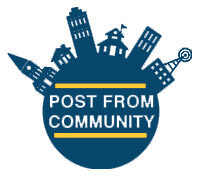 STRYV365, a Milwaukee-based nonprofit which equips youth affected by trauma and their caregivers with the skills, resilient mindset, and optimism to create the foundation for a successful future, is pleased to announce a partnership with local schools to conduct an academic study.
The research will be conducted at Dr. Howard Fuller Collegiate Academy, the Milwaukee Academy of Science, the School District of Brown Deer, and the St. Francis School District. The purpose of the research project is to identify and describe the social and emotional needs of students in grades 5 through 9 and to evaluate the effectiveness of the STRYV365 Peak Team education and social and emotional support program, as well as the complementary "Brain Agents" video game. The Peak Team program is a series of interactive, strengths-based activities that build resiliency and support recovery from traumatic life experiences. STRYV365 accomplishes this through coaching, mentoring and education.
The research, which is being funded by STRYV365, will take place during the upcoming 2022-2023 academic year and will potentially involve 1,600 students. The findings of the study are anticipated in early 2024 and will provide evidence of the effectiveness of STRYV365 programs for schools and other youth-serving organizations.
"According to the Substance Abuse and Mental Health Services Administration (SAMHSA), more than two thirds of children reported at least one traumatic event by the age of 16," said Dr. Brandon Currie, PhD and CEO of STRYV365. "Trauma can have long-term damaging effects on youth, but it doesn't have to be a life sentence. Our youth are remarkably resilient, and our curriculum gives them the tools, attention, empathy, and positive support to stop the cycle and create a successful future for themselves. At STRYV365, we are honored by our partners' willingness to engage in this academic study to rigorously evaluate our programming and the positive impact our work has in order to ultimately reach and help more young people."
---
About STRYV365:
Led by Milwaukee-native Dr. Brandon Currie, STRYV365 helps youth and care providers break the cycle of trauma. At STRYV365, we believe that empathetic intervention provides an innovative way to overcome trauma and create a better future. That's why we strive to be champions for youth and to provide a safe, fun, and engaging environment for youth to change their lives for the better. Learn more at https://www.stryv365.org/.