Editor's note: Posts from the Community is the place for community announcements and event postings. If you have a community-oriented event you feel our readers would be interested in, please submit here.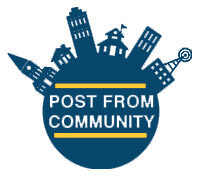 Saturday, August 13, 2022
10:00 AM – 12:00 p.m.
Washington Park

(For families) Interested in paddling but just trying to learn the basics? The UEC has you covered! Join us for a guided session to learn a C stroke, J stroke and back paddle as you maneuver a canoe across the Washington Park Lagoon. Space limited, pre-registration is required.
For questions about this program, please contact Augie Rodenbeck at arodenbeck@urbanecologycenter.org.
Registration is required for this event and will close 24 hours prior to event start time.
$9 – $12. See website.