Editor's note: Posts from the Community is the place for community announcements and event postings. If you have a community-oriented event you feel our readers would be interested in, please submit here.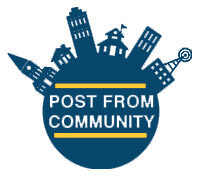 Wednesday, August 17, 2022
5:30 PM – 7:00 P.M.
Urban Ecology Center – Riverside Park
(For families) Let the beauty of nature spark the artist in you! Participants will use natural materials to create memorable and fun pieces to take home, from leaf impressions, to stone painting, clay creatures and more! Program is for families – please dress for a naturally messy, artistic night!
$6.00 – $8.00. See website.
For questions about this program, please contact Augie Rodenbeck at arodenbeck@urbanecologycenter.org.
Registration is required for this event and will close 24 hours prior to event start time.