Editor's note: Posts from the Community is the place for community announcements and event postings. If you have a community-oriented event you feel our readers would be interested in, please submit here.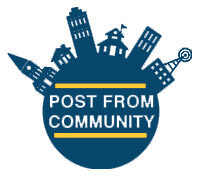 Alderman Russell W. Stamper, II invites community members to attend an informational meeting hosted by Wisconsin Community Services on August 15 from 4-5 p.m. at 2610 W. North Ave. The meeting will provide an opportunity to learn about Wisconsin Community Services and its work to help individuals in overcoming their substance use struggles.
"I encourage all to attend and learn about the important work that Wisconsin Community Services does in helping our community members heal and overcome their challenges," Alderman Stamper said.
To learn more about WCS, please visit their website: https://www.wiscs.org/
What:      Informational meeting on substance use resources
When:        4:00 p.m. – 5:00 p.m. Friday – August 15
Where:        Wisconsin Community Services at 2610 W. North Ave.