Editor's note: Posts from the Community is the place for community announcements and event postings. If you have a community-oriented event you feel our readers would be interested in, please submit here.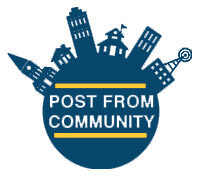 MILWAUKEE – City Champs Foundation, a local organization dedicated to helping youths gain confidence and maturity via the discipline of martial arts, has launched a new free training program on the city's northwest side.
City Champs is offering a free eight-week program at its City Training Center, located within Combat Corner, 6333 W. Douglas Ave., Mondays from 3 to 4:30 p.m. The training, which focuses on basic self-defense using jiu jitsu and kickboxing, is open to all youths ages 7 to 18.
Registration can be made at https://www.citychamps.org/registration. Although the program launched June 27, openings remain and new attendees will be immediately added.
"Martial arts training isn't about teaching kids to fight," said Jared Bell, founder of City Champs. "It's about instructing them how to stand up to bullies in a non-confrontational manner, and not live in fear. This confidence carries over positively into many other areas of their lives."
Founded in 2016, City Champs coaches have trained hundreds of children in programs at gyms and community centers. Its courses take children off the streets, puts them in an environment of discipline and self-respect, and encourages them to achieve their personal potential.
"Kids want guidance and structure, which is why we see them showing up for our classes a half-hour before start time," Bell said. "This training channels children's natural energy and impulses in a constructive manner, teaching them self-assurance, self-control and leadership."
City Champs, a 501(c)3 organization, is seeking sponsors as it grows its presence in Milwaukee. Just $300 can provide life-changing instruction for a child. Contributions can be made at www.citychamps.org/support.
City Champs seeks to benefit the community by getting kids into gyms with engaged coaching, where they learn goal-setting and valuable life skills. More information is available at www.citychamps.org, or by following the organization on Facebook, LinkedIn, Instagram or YouTube.