Editor's note: Posts from the Community is the place for community announcements and event postings. If you have a community-oriented event you feel our readers would be interested in, please submit here.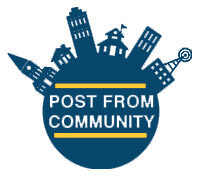 Faith Leaders in Lindsay Heights: You are invited to a Love Asset Mapping Partnership (LAMP) Workshop
Saturday, Aug. 27, 9:00 a.m.-noon.
The Wellness Commons – Walnut Way
2240 N 17th Street, Milwaukee
Together, we will:
Identify the powerful assets that exist in the Lindsay Heights community
Highlight what is thriving
Plan out concrete steps to build and expand on our assets and love.
Light refreshments will be available.
Please RSVP by August 15
Questions?
Contact Joyce McGhee at
414-460-2282 or loretta.mcghee@aah.org