Editor's note: Posts from the Community is the place for community announcements and event postings. If you have a community-oriented event you feel our readers would be interested in, please submit here.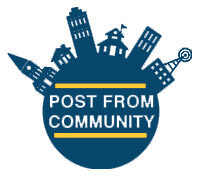 Girls in Aviation Day, a worldwide event organized locally by the Southeastern Wisconsin Chapter of Women in Aviation, will be held Saturday, September 24 from 10 a.m.-1 p.m. at Mitchell International Airport.
"Careers in aviation are both exciting and lucrative, but women—particularly women of color—are incredibly underrepresented in this field," said County Supervisor Priscilla E. Coggs-Jones. "I encourage the parents/guardians of Milwaukee County's girls to maximize their curiosity about aviation in a fun way, right at home at the Mitchell International Airport"
The free event for girls ages 12-18 provides an opportunity to talk with aviation professionals and learn more about different careers in aviation. This includes a behind-the-scenes look at the airport and airport operations as well as the chance to fly flight simulators, sit in airplanes and helicopters, and talk to pilots.
Registration for this event will remain open until Wednesday, September 14. The child's full legal name and birthday is required for registration to gain access to all airport areas.
Those interested can register here.