Editor's note: Posts from the Community is the place for community announcements and event postings. If you have a community-oriented event you feel our readers would be interested in, please submit here.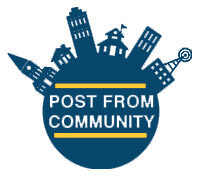 Valley Week, presented by Potawatomi Hotel and Casino, returns from September 24 to October 1, and showcases nature in the heart of the city, world-class companies, premier tourist destinations, and unique opportunities for outdoor recreation.
The Menomonee River Valley's annual fall festival features 15 events, 11 of them outdoors, and most events are free thanks to sponsors. With parks, trails, and the Menomonee River, nature is abundant in the Valley.
See the Valley from the Menomonee River on the Sunset Kayak Tour or the Happy Hour Cruise. Take a hard-hat tour of Milwaukee's recycling facility. Grab binoculars for a bird walk to find bird species that have returned to the Valley. Family-friendly experiences include an Outdoor Movie Night at the Harley-Davidson Museum and Kids Story Hike through Three Bridges Park. You can also show nature some love by responsibly disposing of your old electronics in exchange for free Palermo's Breakfast Pizza and a morning cup of coffee.
Valley Week showcases the Valley as a great place to visit and work. Like the Menomonee River Valley itself, Valley Week offers something for everyone. Proceeds support Menomonee Valley Partners, the organization which has led the Valley's successful redevelopment since 1999.
All the week's experiences are listed at TheValleyMKE.org, including:
Saturday, September 24
Monday, September 26
Tuesday, September 27
Wednesday, September 28
Thursday, September 29
Friday, September 30
Saturday, October 1
For more information and to register for events, visit TheValleyMKE.org/ValleyWeek.
Menomonee Valley Partners is a nonprofit organization formed in 1999 with a mission to revitalize and sustain the Menomonee River Valley as a thriving urban district that advances economical, ecological, and social equity for the benefit of the greater Milwaukee community. Since then, 67 companies have moved to or expanded in the Valley, more than 5,200 jobs have been created, 60 acres of parks and trails have been established, and 10 million people visit the Valley's recreation and entertainment destinations each year.