Editor's note: Posts from the Community is the place for community announcements and event postings. If you have a community-oriented event you feel our readers would be interested in, please submit here.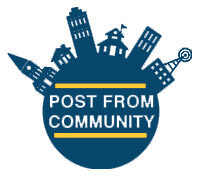 Saturday, October 1, 2022
10:00 a.m. – 11:30 a.m.
Menomonee Valley

(For families) Enjoy a morning hike for kids in the Menomonee Valley Community Park and Three Bridges Park. Three expert storytellers will be stationed along the route ready to engage young minds with stories that relate to the fascinating history of this place. 
Stop 1: Urban Ecology Center – Pick up your nature journal* and Story Hike map. Get a stamp at each story stop!
Stop 2: Valley Passage – Native American story
Stop 3: People of the Road Sculpture – Milwaukee Railroad story
Stop 4: Killdeer Hill – Nature story
A new Story Hike will begin every 20 minutes at 10:00 a.m., 10:20 a.m., and 10:40 a.m. The route is 1 mile and will take about an hour to complete.
All kids are welcome, but stories are geared toward kids under 10 years old. Adult caregivers will surely enjoy the stories and learning about these places as well!
*Nature journals will be handed out while supplies last
This program is offered in collaboration with the Urban Ecology Center – Menomonee Valley branch.
This event is free, but we ask you to RSVP so we have an estimate of how many people will attend.
For any additional questions about this program, please contact Menomonee Valley Branch Manager, Angélica Sánchez Mora, at asanchez@urbanecologycenter.org.
Registration is required for this event.
Website: https://30781a.blackbaudhosting.com/30781a/Kids-Story-Hike—Valley-Week