Editor's note: Posts from the Community is the place for community announcements and event postings. If you have a community-oriented event you feel our readers would be interested in, please submit here.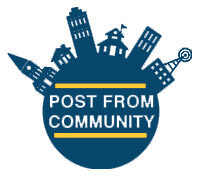 Milwaukee Tech Week, a weeklong celebration of technology in southeast Wisconsin, runs Oct. 3-7 throughout the community. As part of the event, MCW will host a panel discussion on Oct. 5 titled, "Healthcare Breakthroughs from the Intersection of Tech and Biotech: Three perspectives from the Medical College of Wisconsin Startups." The panel discussion will take place in the Dunn Conference Room from 9-10 a.m.
Joseph E. Kerschner, MD Provost, Executive Vice President and The Julia A. Uihlein, MA, Dean of the School of Medicine, will serve as moderator. Christina L. Runge, PhD, Senior Associate Dean for Faculty Affairs, Professor of Otolaryngology and Communication Sciences, Chief of Communication Sciences and Director of the Koss Cochlear Implant Program, will serve as one of the panelists.
As part of the discussion, startup founders will discuss three MCW (bio)technologies that have the potential to improve health and healthcare for millions. Specific areas of impact include enhanced ophthalmology data management, medical imaging software, and personal sound amplification devices.