Editor's note: Posts from the Community is the place for community announcements and event postings. If you have a community-oriented event you feel our readers would be interested in, please submit here.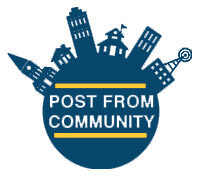 Thursday, September 29
3-6 p.m.
2342 N. 27th Street
Want to know what it's like to work for the city? Get answers directly from department representatives and learn about our open positions. Apply on site; assistance available.
Departments hiring:
Department of Public Works
Fire & Police Commission
DCMKE/Department of Workforce Development
Department of Neighborhood Services
Milwaukee Health Department
Milwaukee Public Library
RSVP's preferred (walk-ins welcome).
Questions? Frederick.Nelson@employmilwaukee.org, 414-335-5208.