Editor's note: Posts from the Community is the place for community announcements and event postings. If you have a community-oriented event you feel our readers would be interested in, please submit here.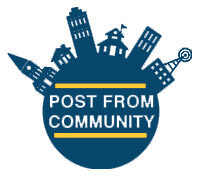 Jeanie C. Lucy, OD, PhD, MPH, MS, FAAO, has been named dean of Alverno College's School of Arts and Sciences and will assume the role on January 23.
In this role, she will provide leadership to the School of Arts and Sciences and partner with faculty to foster student achievement. The largest of the college's four schools, the School of Arts and Sciences is comprised of four divisions – Humanities; Arts; Behavioral Sciences; and Natural Sciences, Mathematics & Technology – and offers courses which provide students with a deeper knowledge of the wider world, promoting intellectual and personal development.
Lucy is a highly credentialed, experienced leader in higher education and clinical optometric practice. She comes to Alverno from Midwestern University, Chicago College of Optometry where she served as an assistant professor. She previously served as an adjunct professor for several colleges and universities, and has also held several leadership and administrative roles throughout her career including chair of National Continuing Education for Faculty and Students, Optometry Clinic Council liaison, and president and CEO of Optometric Eyecare Physicians in Chicago. Lucy's scholarship focuses on best practices in pedagogy, biomedical science, public health, education technology and inter-professional education and collaboration. She has lectured locally, nationally and globally on the success of organizational teams, public health and women entrepreneurs.
Lucy earned her PhD in Values-Driven Leadership at Benedictine University in Lisle, Ill., and also holds a Doctor of Optometry degree from the Illinois College of Optometry. She earned two master's degrees – a Master of Science in Values-Driven Leadership from Benedictine and a Master of Public Health from the University of Illinois at Chicago – and undergraduate degrees in Visual Science from the Illinois College of Optometry and a Bachelor of Science in Biological Science Teaching from Chicago State University. She is also a Fellow of the American Academy of Optometry (FAAO).
About Alverno College
Founded in 1887 by the School Sisters of St. Francis, Alverno College promotes the academic, personal and professional development of its students in a collaborative and inclusive environment. Undergraduate programs for women are offered in more than 60 areas of study, and graduate programs in education, nursing, community psychology, school psychology, music therapy, music and liturgy, and business are open to women and men.
A leader in higher education innovation, Alverno has earned international accolades for its highly effective ability-based, assessment-as-learning approach to education, which emphasizes hands-on experience and develops in-demand skills. The college, Wisconsin's first Hispanic-Serving Institution, ranks among the top schools in the Midwest for its commitment to undergraduate teaching and innovation by U.S. News & World Report. For two years, The Wall Street Journal/Times Higher Education named Alverno the country's most inspiring college.
Based in Milwaukee, Wis., Alverno College is a four-year independent, Catholic, liberal arts college.