Editor's note: Posts from the Community is the place for community announcements and event postings. If you have a community-oriented event you feel our readers would be interested in, please submit here.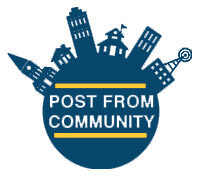 Saturday, February 18
1 p.m. – 3 p.m.
Urban Ecology Center, Menomonee Valley
(For adults & teens) Crisp, sparkly snow and steamy, aromatic tea pair together perfectly. Bundle up and join us for a group ski with fellow cross country enthusiasts. We'll follow a route through the Menomonee Valley, glide down a few small hills, and lengthen our strides in a wide open field. Skis, poles, and boots provided. Caffeinated and Herbal teas from Rishi Tea will be provided, bring your own thermos or favorite mug!
Price: $9 – $15. Registration is required for this event and will close 24 hours prior to program start time.
For questions about this program, please contact Registrar, Augie Rodenbeck, at arodenbeck@urbanecologycenter.org or call (414) 626-8518.