Editor's note: Posts from the Community is the place for community announcements and event postings. If you have a community-oriented event you feel our readers would be interested in, please submit here.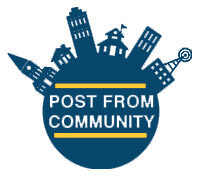 Saturday, March 4
10 – 11 a.m.
Urban Ecology Center – Menomonee Valley
(For adults) Gentle Yoga Flow is a session brought to you by yoga instructor, Parisa. Parisa incorporates yoga and sound healing. New to yoga? This session is for you. We welcome folks with all kinds of yoga experience, especially beginners.
$5 – $7. See website.
Gentle Yoga Flow will have participants also feeling a sense of belonging, relaxation, and community.
We ask you to bring a yoga mat/blanket, a water bottle – the center will provide these if you do not have them (while supplies last). We also ask that participants check with their doctor if they are pregnant and/or if you have a pacemaker – the session includes the use of sound.
For questions about this program, please contact Menomonee Valley Neighborhood Engagement Specialist, Denise Manjarrez-Renteria, at dmanjarrezrenteria@urbanecologycenter.org.
Registration is required for this event.