Editor's note: Posts from the Community is the place for community announcements and event postings. If you have a community-oriented event you feel our readers would be interested in, please submit here.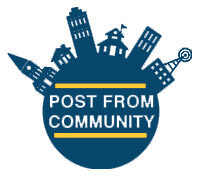 Current and prospective students should plan to attend MATC's Community Pop Up on Wednesday, March 8, 4:30 – 6:30 p.m! If you're thinking about going to college to earn a degree, get a certificate, or otherwise further your education, then join us. MATC recruiters and alumni will discuss how to take advantage of two full-ride scholarships and other educational opportunities.
The Ellen and Joe Checota MATC Scholarship Program provides students the chance to accelerate careers by providing short-term technical diploma and certificate programs. This full-ride scholarship is designed to remove financial barriers so students can earn their technical diploma or certificate and advance in careers faster.
The MATC Promise for new high school graduates and the MATC Promise for Adults will also be presented as offering free tuition for eligible students.
Come to HYFIN Radio, 220 E. Pittsburgh Avenue. RSVP today!