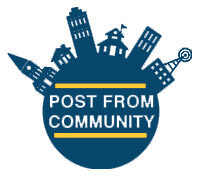 Editor's note: Our Posts from the Community feature is a platform for community announcements and event postings. If you have a post to be considered, send it to info@milwaukeenns.org or submit it directly.
Alverno College is hosting a panel discussion that will explore the ways in which formerly incarcerated people suffer restrictions on their civil liberties long after they are released. Many who have been released from prison experience social stigma, difficulty securing housing and employment, and a suspension of their voting rights. This event will build upon a discussion on the same topic held in April, and a panel of local experts and activists will discuss topics such as the Milwaukee Secure Detention Facility, Wisconsin women's prisons and the impact of incarceration on family members. The event is Wednesday, November 13 from 6:00 p.m. to 7:30 p.m. in the Bucyrus Conference Center inside the Sister Joel Read Center. The panelists are people who advocate on behalf of the formerly incarcerated and include:
Robert Agnew Jr., Milwaukee Community Organizer, JustLeadershipUSA
Melissa Ludin, Regional Smart Justice Organizer, ACLU of Wisconsin
Shanyeill McCloud, executive director, Clean Slate Milwaukee
Alan Schultz, National Steering Delegate, Incarcerated Workers Organizing Committee
Tifene Brown, moderator; assistant director, Office of Student Success, Alverno College; former senior probation and parole agent, Wisconsin Department of Corrections
The discussion is free and open to the public, and is funded by a grant from the University of Wisconsin – Stout's Center for the Study of Institutions and Innovation. To register please visit www.alverno.edu/civil. Questions can be directed to the Assessment and Outreach Center at alverno.outreach@alverno.edu or 414-382-6020.
About Alverno College
Founded in 1887 by the School Sisters of St. Francis, Alverno College promotes the academic, personal and professional development of its students in a collaborative and inclusive environment. Undergraduate programs for women are offered in more than 60 areas of study, and graduate programs in education, nursing, community psychology, school psychology, music therapy, music and liturgy, and business are open to women and men.
A leader in higher education innovation, Alverno has earned international accolades for its highly effective ability-based, assessment-as-learning approach to education, which emphasizes hands-on experience and develops in-demand skills. The college, Wisconsin's first Hispanic-Serving Institution, ranks among the top schools in the Midwest for its commitment to undergraduate teaching and innovation by U.S. News & World Report. For the past two years, The Wall Street Journal/Times Higher Education named Alverno the country's most inspiring college.
Based in Milwaukee, Wis., Alverno College is a four-year independent, Catholic, liberal arts college.