Editor's note: Posts from the Community is the place for community announcements and event postings. If you have a community-oriented event you feel our readers would be interested in, please submit here.
June 24 'A Milwaukee for All' convening aims to shift mindsets about philanthropy
With its continuing "A Milwaukee for All" educational series, the Greater Milwaukee Foundation is inviting everyone to think beyond traditional forms of philanthropy and imagine new ways of building and healing community together. Through these action-oriented events, the Foundation and participants learn from experts and each other about effective practices for creating an equitable, inclusive and thriving world for all.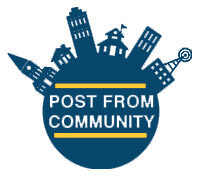 The next installment in the series will explore how money can be used to heal past and present harms, and features Edgar Villanueva, author of "Decolonizing Wealth – Indigenous Wisdom to Heal Divides and Restore Balance." Villanueva will join Ellen Gilligan, Foundation president and CEO, to discuss ways to connect, relate and belong; actionable steps everyone can take; and how philanthropy is about the love of all. The event will take place virtually from 9-10:30 a.m., Friday, June 24.
A roundtable discussion with local panelists will follow the dialogue. Participants include Nancy Hernandez, president of the Hispanic Collaborative; Naryan Leazer, financial advisor at IronwoodDrive Financial Group and Foundation Board member; Tony Shields, president and CEO of the Wisconsin Philanthropy Network; Joanna Brooks, founder and owner of Embody Yoga; and Dylani Herath, vice president of engineering at Greenwood.
Villanueva is an enrolled member of the Lumbee Tribe, an activist and founder of Liberated Capital and the Decolonizing Wealth Project. Through his work, he aims to help the world heal from colonization by centering the voices of the underserved and underrepresented, who are often communities of color. By sharing his experience and expertise, he hopes to inspire everyone to become healers and take tangible measures toward change. His mission directly feeds into the Foundation's commitment to racial equity and inclusion.
Learn how you can use your story to heal, discover your medicine and become a decolonizer by registering for this free event at greatermilwaukeefoundation.org/amfa2022.
Then join us again this fall to hear from Tonya Allen, president of the McKnight Foundation. Allen's work strives toward a just, abundant and equitable future where people and planet thrive. Save the date for 9-10:30 a.m., Friday, Oct. 28.
About the Greater Milwaukee Foundation
The Greater Milwaukee Foundation is Wisconsin's largest community foundation and was among the first established in the world. For more than a century, the Foundation has been at the heart of the civic community, helping donors achieve the greatest philanthropic impact, elevating the work of changemakers across neighborhoods, and bringing people and organizations together to help our region thrive. Racial equity is the Foundation's North Star, guiding its investments and strategies for social and economic change. Leveraging generations of community knowledge, cross-sector partnerships and more than $1 billion in financial assets, the Foundation is committed to reimagining philanthropy, recentering communities and remaking systems to transform our region into a Milwaukee for all.