Editor's note: Posts from the Community is the place for community announcements and event postings. If you have a community-oriented event you feel our readers would be interested in, please submit here.
On Saturday, June 25th, from 9 am to 4 pm, community stakeholders and residents will gather at Havenwoods State Forest to discuss the state and future of the Lincoln Creek Greenway.  Wisconsin DNR Secretary Preston Cole will welcome participants.  A list of 14 participating organizations is below.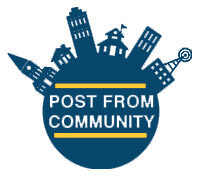 The Lincoln Creek Greenway runs for six miles through Milwaukee's northwest side from Havenwoods to Lincoln Park.  In its current state, it is characterized by neglect, inaccessibility, and illegal trash dumping.  The organizers hope to bring together stakeholders and community advocates to focus on revitalizing and renewing the Lincoln Creek Greenway.  This initiative is inspired in part by the success of the Milwaukee River Greenway Coalition, a grass-roots effort that recently celebrated a 15-year anniversary.
If you want to be part of this effort, you can join in using this registration link: https://bit.ly/LincolnSummit2022. Advance registration is required.
This 1-day conference is organized by Nearby Nature Milwaukee, an environmental justice initiative focused on Milwaukee's northwest side, to build healthier communities by connecting to nature.
More details on the event can be found at this link:
https://nearbynaturemke.org/lincoln-creek-greenway-summit/
The agenda for the day includes a morning of presentations and an afternoon of breakout discussion sessions.
8:30 – coffee, rolls and greetings
9:00 to 11:30 – opening ceremony, presentations, and panels
[Welcome, history, background, environmental justice, stakeholder presentations]11:30 to 1 pm – Lunch and guided nature walk
1 pm to 4 pm – Breakout sessions and wrap-up
[Sessions to include Arts & Youth Work, Stewardship, Recreation, Health & Wellness and more]
Partial list of participating organizations:
Nearby Nature Milwaukee, Northwest Side CDC, WDNR-Havenwoods State Forest, Milwaukee Water Commons, Milwaukee Riverkeeper, River Revitalization Foundation, Friends of Lincoln Park, Friends of Havenwoods, Century City Triangle Neighborhood Association, Milwaukee Metropolitan Sewerage District, The Nature Conservancy, Audubon Great Lakes, Wild Indigo, Milwaukee County Parks.
This event is supported in part by the Fund for Lake Michigan, The Nature Conservancy, The Greater Milwaukee Foundation and Bader Philanthropies.
For more information, contact:
Summit Organizer, Leena Le, leena@nearbynaturemke.org, 414-335-4151.
Nearby Nature Project Coordinator, David Thomas, david@nearbynaturemke.org,
414-810-2286