Editor's note: Posts from the Community is the place for community announcements and event postings. If you have a community-oriented event you feel our readers would be interested in, please submit here.
Sunday, July 17, 2022
3:00 PM – 7:00 PM
Riverside Park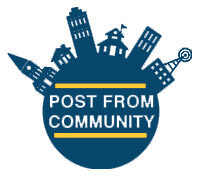 (For adults 21+) Summer Camp isn't just for kids at the Urban Ecology Center! Join us and New Belgium Brewery for an afternoon of camp merriment and recreation. Rock climbing, paddling on the river, arts and crafts, yard games, team based challenges, and beer tasting! Bring your friends and make some new ones! Must be 21 or older to participate.
$50 -$60. See website for registration.
For questions about this program, please contact Chris Steinkamp at csteinkamp@urbanecologycenter.org.
Registration is required for this event.