Editor's note: Posts from the Community is the place for community announcements and event postings. If you have a community-oriented event you feel our readers would be interested in, please submit here.
The Siebert Lutheran Foundation's Board of Directors approved $1.8 million in grant funding to thirty Lutheran and Lutheran-affiliated nonprofit organizations in Wisconsin. These nonprofits, churches, and schools are affiliated with WELS, LC-MS, and ELCA denominations and align with Siebert's three funding priorities: Growing the Body of Christ, Educating while Sharing the Gospel of Jesus Christ, and Serving as the Hands and Feet of Christ.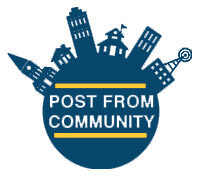 Among the grants made this spring is a $300,000 grant to the Center for Urban Teaching (CfUT) to increase the pipeline of high-performing urban teachers in response to the teacher shortage that has been exacerbated by the pandemic. CfUT is the largest known program of its kind in the country, with a proven model to address this critical issue. Its programs are specifically geared at providing teachers and leaders to schools in Milwaukee's most underserved neighborhoods. The majority of CfUT's partner schools serve students who are at least 80% minority with 80% of students living in poverty.
"The need for quality teachers and leaders is real, and the future of our children depends on our combined efforts to fulfill this need. This support will allow CfUT to expand the ranks of the 375 teachers and leaders currently serving over 25,000 scholars in Milwaukee," said CfUT's Executive Director, Krysta DeBoer. "This will ensure every child in our city has access to a top-notch education."
"The opportunities to create impact within our communities have never been greater," said Charlotte John-Gomez, Siebert Lutheran Foundation's President. "Siebert's grantee partners continue to persevere and innovate through uncertainty. We look forward to seeing the positive impact Siebert's grant funding has on the community this year and in years to come."
Siebert Lutheran Foundation is a private independent foundation whose mission is to maximize collaboration, relationships, and funding to strengthen and grow organizations in the Lutheran Christian community that share the Gospel, educate children and youth, and serve the needs of its neighbors. The foundation was initially established as a trust in 1952 by the late Albert F. Siebert, founder of the Milwaukee Electric Tool Corporation. The trust was created to enable Mr. Siebert's entire interest in the company to be left to "advance the Lutheran church" after his death. When the family sold the company in 1976, the foundation received its major capital infusion of $35 million and was established as an independent private foundation.
In 2019, Siebert launched a new initiative, Siebert Serves, to help Christians maximize their life's impact through customized philanthropy management services ranging from one-time grantmaking to long-term disbursement of donor assets. This is an opportunity for others to partner with Siebert to increase donors' and the foundation's collective impact. In 2021, Siebert granted $4.5 million to 100 organizations and ended the year with $134 million in total assets. The Foundation has awarded $145 million since 1976.
For more information, visit www.siebertfoundation.org. A complete listing of spring 2022 grants is available on this website in the section titled "Impact Stories."