Editor's note: Posts from the Community is the place for community announcements and event postings. If you have a community-oriented event you feel our readers would be interested in, please submit here.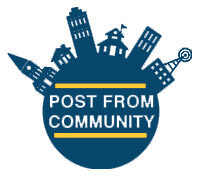 Tobacco compliance checks conducted in suburban Milwaukee recently show progress in efforts to reduce youth exposure to tobacco. Only 3 of 30 retailers, or 10%, sold tobacco products to a minor during recent rounds of checks. This is a reduction from a 17% purchase rate in 2019, the last data available for Milwaukee County. The checks were led by the Suburban Milwaukee Tobacco Prevention Program in collaboration with law enforcement as part of the Wisconsin Wins program, a statewide campaign to decrease youth access to tobacco products and help retailers avoid fines. The legal age to purchase tobacco in the United States is 21. 
Youths who conducted the checks said they were thankful to the majority of retailers for not selling tobacco and added that they were happy to play a role in keeping kids healthy.
"My experience was amazing. I was a part of something wonderful that is meant to keep the children who are underage protected from tobacco products," they said.
Retailers can access free, state-approved training to help their employees avoid underage sales at www.witobaccocheck.org. Tobacco users ready to quit can call 1-800-QUIT NOW (784-8669) or text "READY" to 200-400 for free help. Youths who are looking for free support to quit vaping can text VAPEFREE to 873373