Editor's note: Posts from the Community is the place for community announcements and event postings. If you have a community-oriented event you feel our readers would be interested in, please submit here.
Saturday, July 30, 2022
10:00 AM – 11:30 AM
Washington Park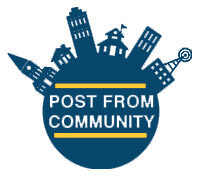 (For families, age 5+) Curious about what lies beneath the surface of the water in the Washington Park lagoon? Discover what creatures are living amidst the lagoon habitat by scooping with nets and observing with hand lenses. Participants ages 5 and up are encouraged to join in on this exploratory program!
$6.00 – $8.00. See website.
For questions about this program, please contact Augie Rodenbeck at arodenbeck@urbanecologycenter.org.
Registration is required for this event and will close 24 hours prior to event start time.