Editor's note: Posts from the Community is the place for community announcements and event postings. If you have a community-oriented event you feel our readers would be interested in, please submit here.
Saturday, July 30, 2022
9:30 AM – 12:00 PM
Riverside Park to Downtown MKE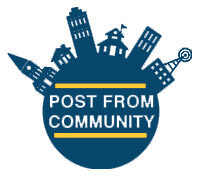 (For adults and teens) Join us as we bike downtown to explore Sculpture Milwaukee's 2022 outdoor exhibit titled Nature Doesn't Know About Us. We'll park our bikes and be joined by Sculpture Milwaukee staff for an insider tour of this fantastic public art gallery. The exhibition features a dozen sculptures inspired by and made from natural elements – wood, water, wheat, metal, and concrete. Starting at Riverside Park we'll gear up for our 2.3 mile ride. Be sure to bring water and maybe a snack for this art tour!
$25 – $30. See website.
For questions about this program, please contact Augie Rodenbeck at arodenbeck@urbanecologycenter.org.
Registration is required for this event and will close 24 hours prior to event start time.