Editor's note: Posts from the Community is the place for community announcements and event postings. If you have a community-oriented event you feel our readers would be interested in, please submit here.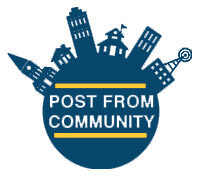 Choo choo! The next stop on the Steam and Dream Summit Train is Milwaukee!!
The Summit is a unique experience for youth ages 12-17 and Adults to explore Technology and Entrepreneurship.
It is an engaging and unique experience that will equip youth ages 12-17 and Adults with the tools to pursue their dreams in technology and entrepreneurship. There will also be a fireside chat for High School Students and Adults with the hosts of the Earn Your Leisure Podcast!
Register for this FREE event by clicking on the link below.