Editor's note: Posts from the Community is the place for community announcements and event postings. If you have a community-oriented event you feel our readers would be interested in, please submit here.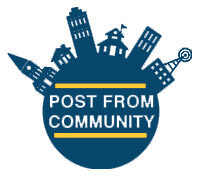 Wednesday, August 3, 2022
7:00 P.M. – 8:30 P.M.
Urban Ecology Center – Menomonee Valley
August is National Watermelon Month according to the Farmer's Almanac! Learn some tips for picking the perfect watermelon and enjoy Sandía Loca made with freshly picked herbs from the community gardens in Three Bridges Park. We'll hike to the gardens, learn about what's growing, and then enjoy some Sandía Loca together to celebrate National Watermelon Month! 
$5 – $7. See website.
For questions about this program, please contact Augie Rodenbeck at arodenbeck@urbanecologycenter.org.
Registration is required for this event and will close 24 hours prior to event start time.