Editor's note: Posts from the Community is the place for community announcements and event postings. If you have a community-oriented event you feel our readers would be interested in, please submit here.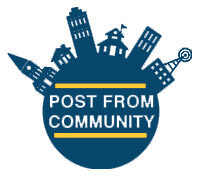 What: Behavior Health and Food Giveaway
When: August 6. 2022, 1:00pm – 4:00pm
Where: 2825 W Brown Street (across from Serenity Inns in the vacant lot)
Kenneth Ginlack, CEO of Serenity Inns and a Milwaukee County Mental Health Board member said "We are holding this event to bring attention and educate the community on how the opioid epidemic is affecting the community. We need to get in front of the problem to save lives! This is not just hitting the suburban areas, it's hitting the black community as well."
Black people had the largest percentage increase in overdose death rates in 2020 — overtaking the rate among white people for the first time since 1999.
Black people had the largest percentage increase in overdose deaths, at 48.8%, according to the study, rising from 24.7 deaths per 100,000 people in 2019 to 36.8 in 2020.
There has been a tremendous uptick in overdose deaths from opioids combined with stimulants across all racial and ethnic groups however the trend is worsening at a faster rate for marginalized communities according to a study released earlier this year.
"While all racial and ethnic groups we examined are dying in greater numbers from opioids combined with stimulants, we are alarmed to see these trends worsening so much faster in marginalized communities that have historically been less affected by the current epidemic," said Tarlise Townsend, PhD, a postdoctoral researcher at the Center for Opioid Epidemiology and Policy at NYU Langone, and lead author of the study.
The health department will provide Narcan Training during the event and Milwaukee County DHHS has committed to providing resources. Other agencies, such as Community Medical Services (CMS), have reached out to be a part of the event. We are still looking for vendors and that are willing to step up to help save lives!
Contact: Alicia Bryant
Executive Assistant @ Serenity Inns
Tel: (414) 873-5474
Email: abryant@serenityinns.org