Editor's note: Posts from the Community is the place for community announcements and event postings. If you have a community-oriented event you feel our readers would be interested in, please submit here.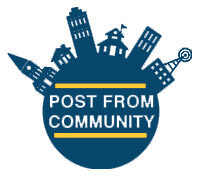 Saturday, August 5, 2022
6:00 PM – 8:00 PM
Riverside Park
Join us for strength-building, beginner yoga at Riverside Park with our friends from Collective Flow MKE! Enjoy 30 minutes of practice, followed by beginners rock climbing with certified belayers.
For questions about this program, please contact Augie Rodenbeck at arodenbeck@urbanecologycenter.org.
Registration is required for this event and will close 24 hours prior to event start time.
$18 – $24.