Editor's note: Posts from the Community is the place for community announcements and event postings. If you have a community-oriented event you feel our readers would be interested in, please submit here.
Saturday, August 6, 2022
10:00 AM – 2:00 PM
Riverside Park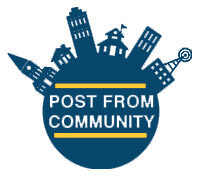 Join us for an open house of connections, curiosity, and family fun at Riverside Park. Come inside to meet our staff and native animals as you explore the community center. Exploration and wonder awaits in Riverside Park; explore the trails and wildlife in one of Milwaukee County's most beloved and historic parks.
All scheduled activities will be first come, first served. Sign up upon arrival.
Open Climb – 10:00am-12:00pm
Push your limits on the 40 foot climbing wall. Cheer on friends and neighbors as they scale the tower. For ages 8 and up. Close toed shoes and adventurous spirit required.
Guided Hikes – 12:00-2:00pm
Hike the winding trails of Riverside Park and the Milwaukee River Greenway. We'll lead you through the most treasured areas of the woods and stop to smell the flowers in the prairie.
And best of all, It Is Free!
For any additional questions about this program, please contact Riverside Park Branch Manager, Chris Steinkamp at csteinkamp@urbanecologycenter.org. or phone 414-964-8505.
Registration is NOT required for this event.