Editor's note: Posts from the Community is the place for community announcements and event postings. If you have a community-oriented event you feel our readers would be interested in, please submit here.
Wednesday, August 10, 2022
6:30 p.m. – 8:30 p.m.
Washington Park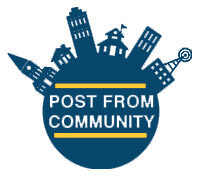 (For adults & teens) Join us in your comfy evening lounge wear for a sustainable spa night at Washington Park. Learn how to mix ingredients that are good for your skin and energy as well as safe for the environment. We'll relax with hot tea as we make sugar scrub, a facemask, and lotions with inspirations and scents from nature. Space is limited- pre-registration required. 
$10  – $15. See website.
For questions about this program, please contact Augie Rodenbeck at arodenbeck@urbanecologycenter.org.
Registration is required for this event and will close 24 hours prior to event start time.