Editor's note: Posts from the Community is the place for community announcements and event postings. If you have a community-oriented event you feel our readers would be interested in, please submit here.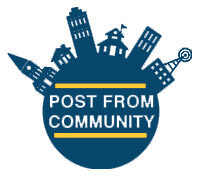 The Alzheimer's Foundation of America (AFA) will host a free virtual Alzheimer's educational conference for Wisconsin residents on Wednesday, August 24, from 10:00 a.m. to 12:30 p.m. CST as part of its 2022 national Educating America Tour. The conference, which is free and open to everyone, will allow participants to learn from, and ask questions of, health and caregiving experts. To register, go to www.alzfdn.org/tour.
"Knowledge is a useful and powerful tool that can help make any situation easier to navigate, especially something as challenging as caring for a loved one with Alzheimer's disease," said Charles J. Fuschillo, Jr., AFA's President & CEO. "Connecting families with useful, practical information and support that can help them now and be better prepared for the future is what this conference is all about. Whether Alzheimer's is affecting your family, you are a caregiver or just want to learn more, you can participate in this free virtual conference from the comfort of your home or office."
Sessions during the AFA virtual conference will include:
Early Detection and Reducing the Risk of Alzheimer's Disease – Recent research indicates that brain changes associated with Alzheimer's disease begin long before dementia is diagnosed. Lindsay Clark, Ph.D., will discuss research and challenges of early detection. She will share common dementia risk factors and offer strategies for risk reduction and intervention. These include cardiovascular risk factors and cerebrovascular function. Clark is a clinical neuropsychologist and assistant professor at the University of Wisconsin-Madison Department of Medicine and the Madison VA Geriatric Research Education and Clinical Center (GRECC).
My Two Elaines: Learning, Coping, and Surviving as an Alzheimer's Caregiver – Caring for a loved one with Alzheimer's can be challenging, but it's important for caregivers to know they are not alone. Martin J. Schreiber, a family caregiver, advocate, and former Wisconsin Governor, will share tips he learned while caring for his wife, Elaine, during the 18 years she lived with Alzheimer's. He will describe strategies which did and did not work for him and provide guidance to other families caring for a loved one with Alzheimer's.
Safety at Home – Most families who have a loved one living with dementia prefer to keep their loved ones at home to live independently in comfortable surroundings rather than placing them in a care facility. But in order to do so, it is important to make sure that the home is safe and dementia-friendly. Janet Weigel, CDS, will help care partners by informing them of safety needs that are vital in the home. She will help evaluate areas of your home and daily living that may need adjustment as dementia diseases progress. This will help prevent falls and keep your loved one safe, happy, and able to live more independently. Janet is a Certified Dementia Practitioner and Dementia Outreach Specialist with the Alzheimer's & Dementia Alliance of Wisconsin for Columbia, Marquette and Sauk Counties. She was also a family caregiver for her father who lived with Lewy Body Dementia.
For more information or to register, go to www.alzfdn.org/tour. Those who cannot participate in the virtual conference or have immediate questions about Alzheimer's disease can connect with licensed social workers seven days a week through AFA's National Toll-Free Helpline by calling 866-232-8484 or web chatting at www.alzfdn.org by clicking the blue and white chat icon in the right-hand corner of the page. The web chat feature is available in more than 90 languages.
---
About Alzheimer's Foundation of America (AFA)
The Alzheimer's Foundation of America is a non-profit organization whose mission is to provide support, services and education to individuals, families and caregivers affected by Alzheimer's disease and related dementias nationwide and to fund research for better treatment and a cure. Its services include a National Toll-Free Helpline (866-232-8484) staffed by licensed social workers, the National Memory Screening Program, educational conferences and materials, and "AFA Partners in Care" dementia care training for healthcare professionals. For more information about AFA, call 866-232-8484, visit www.alzfdn.org, follow us on Twitter or connect with us on Facebook, Instagram or LinkedIn. AFA has earned Charity Navigator's top 4-star rating for seven consecutive years.