Editor's note: Posts from the Community is the place for community announcements and event postings. If you have a community-oriented event you feel our readers would be interested in, please submit here.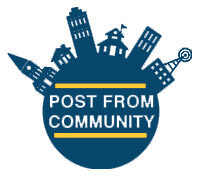 Northwest Side Community Development Corporation (NWSCDC) is bringing our North Side Pop-up Farmers Market series back for the third annual season from 3:30-6:30 p.m. every Tuesday in August at the following locations:
Tues., Aug 2nd & 9th – 2400 W. Villard Ave (Ascension All Saints Family Health Center)
Tues., Aug 16th & 23rd – 3945 N. 31st St (Century City I Building)
Tues., Aug 30th – 4350 N. 35th St (MMSD West Basin/Former Bee Bus Line site)
We've got local vendors selling a variety of fresh veggies, juices, plants, candles, salsa, flowers, popcorn, children's books, clothing, body care products, and more!
Our flyer includes a $3 coupon good for any product at the market, plus we've got raffle prizes each week. We aim to host the markets rain or shine but will cancel in the event of heavy rain or severe weather. Follow us on Facebook and Twitter for cancellation updates.
We proudly accept SNAP/EBT.
Hope to see you there!
Questions can be directed to Sarah Bregant at sarah.b@nwscdc.org or 414-444-8200 x.8104