Editor's note: Posts from the Community is the place for community announcements and event postings. If you have a community-oriented event you feel our readers would be interested in, please submit here.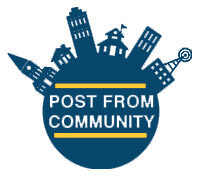 Voters in Wards 2, 3, and 5 have had an emergency change in their polling place for the upcoming August 9th Partisan Primary. Due to building construction at Greater Holy Temple Christian Academy (formerly Fletcher School), voters in Wards 2, 3, and 5 will now be voting at Risen Savior Community Center, 9505 W Brown Deer Road.  The Election Commission is posting signs at the old polling site directing voters to the correct location, as well as posting signage throughout the affected wards to notify voters of the last minute change.
We would also like to take this opportunity to encourage ALL voters to double-check their polling place before Election Day, especially due to the 2022 redistricting that took place earlier this year. Voters may do this by going to MyVote.wi.gov and clicking the "Find my polling place" tile or by calling (414) 286-VOTE.