Editor's note: Posts from the Community is the place for community announcements and event postings. If you have a community-oriented event you feel our readers would be interested in, please submit here.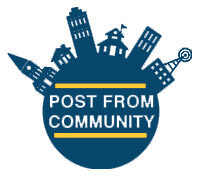 WASHINGTON—The Legal Services Corporation (LSC) announced today that it is awarding a $368,277 Pro Bono Innovation Fund grant to Legal Action of Wisconsin (LAW).    
LAW is one of 15 legal aid organizations receiving a grant. In total, LSC is awarding $4.75 million to support the growth of pro bono legal services for low-income Americans.   
Last year, 74% of low-income households faced at least one civil legal problem, according to LSC's recently released Justice Gap report. Alarmingly, low-income Americans received no or insufficient legal help for 92% of their substantial civil legal problems. Expanding pro bono and other volunteer services will allow civil legal aid providers to better address these urgent, unmet needs.  
"Meeting the vast legal needs of low-income Americans is a tough job for legal aid providers with limited resources," said LSC President Ronald S. Flagg. "Engaging pro bono attorneys and volunteers adds a powerful network that multiplies the impact of these organizations."   
LSC awarded these grants from its Pro Bono Innovation Fund included in its FY 2022 congressional appropriation. Since 2014, LSC has awarded 121 grants totaling more than $35 million. Each organization's project involves innovative solutions to persistent challenges in pro bono delivery systems that can be replicated by other service providers across the country.  
LAW will use the grant to establish a Lawyer-For-A-Day (LFAD) program defending cases filed against consumers in Small Claims Court by third-party debt collectors or debt buyers. The project seeks to engage volunteer attorneys from the consumer bar, corporate attorneys and law students. The project's goal is to enforce consumers' rights by reducing uncontested and "rubber-stamped" judgments against debtors. LAW will develop this project in the Milwaukee County Small Claims Court, where it has an existing LFAD project addressing evictions.   
Senator Tammy Baldwin congratulated LAW on receiving the pro bono grant.   
"Legal Action Wisconsin has helped fulfill the American ideal 'justice for all' and ensure our justice system works for all Wisconsinites," said Senator Baldwin. "This grant from the Legal Services Corporation will help Legal Action Wisconsin establish a Lawyer-For-A-Day (LFAD) program and expand their innovative work defending consumers' rights against debt collectors. The Badger State is fortunate to have Legal Action Wisconsin and their network of volunteers helping ensure our legal system is fair for those living in marginalized and underserved communities, and I am excited to see their continued impact with this investment from the Legal Services Corporation."
Legal Services Corporation (LSC) is an independent nonprofit established by Congress in 1974 to provide financial support for civil legal aid to low-income Americans. The Corporation currently provides funding to 132 independent nonprofit legal aid programs in every state, the District of Columbia, and U.S. territories.