Editor's note: Posts from the Community is the place for community announcements and event postings. If you have a community-oriented event you feel our readers would be interested in, please submit here.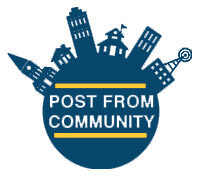 Friday, September 2, 2022
6:30 p.m. – 8:30 p.m.
Washington Park
(For everyone 6+) For beginners-Learn the basics of paddling with an educator at the Urban Ecology Center in Washington Park. We'll gear up with canoes and kayaks and paddle together in hopes of catching the sunset across the lagoon. All gear provided! Please wear close-toed shoes, dress for the weather, and prepare for a relaxing adventure with your friends at the UEC!
Ages 6 and older can paddle.
$9 – $12. See website.
For questions about this program, please contact Augie Rodenbeck at arodenbeck@urbanecologycenter.org.
Registration is required for this event and will close 24 hours prior to event start time.