Editor's note: Posts from the Community is the place for community announcements and event postings. If you have a community-oriented event you feel our readers would be interested in, please submit here.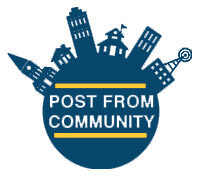 Friday, September 9, 2022
5:30 p.m. – 7:30 p.m.
Riverside Park
(For everyone 6+) Rock climbing does your body and your mind good! Get some fresh air as you challenge yourself to climb to new heights on our three story open-air rock wall. Make it to the top and see the city from a whole new perspective!
Ages 6 and older can climb. All experience levels are welcome.
For questions about this program, please contact Augie Rodenbeck at arodenbeck@urbanecologycenter.org.
Registration is required for this event and will close 24-hours prior to event start time.