Editor's note: Posts from the Community is the place for community announcements and event postings. If you have a community-oriented event you feel our readers would be interested in, please submit here.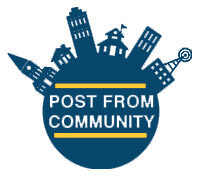 Ald. Khalif J. Rainey invites community members to a public safety community listening session on Saturday, August 27 from 10 a.m. to 2 p.m. in the Franciscan Conference Room – 3939 N. 88th St.
Hosted by members of the Community Collaborative Commission, the Fire & Police Commission, and the Milwaukee Police Department, the listening session will be an opportunity for residents of the 7th Aldermanic District to express themselves and provide feedback with regard to public safety in the community.
"I encourage all to attend the listening session as the best way to improve public safety is to work with each other and hear the concerns and ideas of fellow residents and community members," Alderman Rainey said.
What: Public Safety Community Listening Session
When: 10 a.m. – 2 p.m. Saturday, August 27
Where: Franciscan Conference Room – 3939 N. 88th St