Editor's note: Posts from the Community is the place for community announcements and event postings. If you have a community-oriented event you feel our readers would be interested in, please submit here.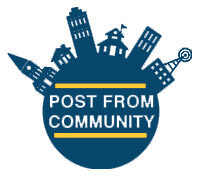 Neighborhood House of Milwaukee (NH) and Survivor's Journey to Peace present its inaugural Youth Mental Health & Wellness Summit:
"COME ALIVE! A Day of Inspiration, Laughter, Education & Hope!"
The summit will be held on Saturday, September 24, 2022, from 11 a.m. to 3 p.m. at Neighborhood House 2819 W. Richardson Place, Milwaukee WI 53208.
The event will include inspirational speakers, breakout sessions for both youth and parents, a panel for youth voices, art therapy, drawings, door prizes and shared community resources to support Milwaukee County youth mental health. A light lunch and refreshments will be served.
"There is rightful concern and emphasis about making access to mental health service a priority", event Coordinator Sandy Smith said. "We want this to offer wellness opportunities and experiences before someone is suffering".
Admissions is FREE but advance registration is required. Registrations are accepted only via https://www.eventbrite.com/e/369374909297.
---
About Neighborhood House
Founded in 1945, Neighborhood House of Milwaukee helps strengthen children and families help improve self-sufficiency and empower youth and families in some of the city's most under-served neighborhoods.
Since then, Neighborhood House evolved into a reliable institution trusted by families that operates under the mission: To inspire discovery in children and families of all backgrounds in our community. Complementing NH's mission is its organizational vision to be the educational, civic cornerstone that strengthens families and builds connections across communities.
The agency has touched the lives of tens of thousands of children, youth and adults for 76+ years. It operates highly regarded, award-winning programs that serve infants & toddlers, school-age and teen youth, adults and families, refugees and immigrants. More at www.nh-milw.org.