Editor's note: Posts from the Community is the place for community announcements and event postings. If you have a community-oriented event you feel our readers would be interested in, please submit here.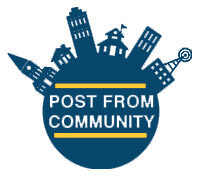 Saturday, September 24, 2022
1:00 PM – 3:00 PM
Washington Park

(For families) Brainstorm, design, build and float your own handcrafted mini raft on the Washington Park lagoon! With the guidance of an Urban Ecology Center Educator, participants will use recycled materials and sticks to build a mini raft of their own. Let's get creative and set sail on this design challenge together! Children must be accompanied by an adult – everyone is encouraged to participate. 
Free – $7, see website.
For questions about this program, please contact Registrar, Augie Rodenbeck, at arodenbeck@urbanecologycenter.org or call (414) 626-8518.
*Registration is required.