Editor's note: Posts from the Community is the place for community announcements and event postings. If you have a community-oriented event you feel our readers would be interested in, please submit here.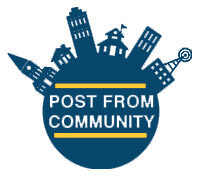 Walnut Way Conservation Corp. will host its annual Harvest Day Festival on Saturday, September 10 from 10:30 a.m. – 2:30 p.m. at Fondy Park located at 2200 W. Fond du Lac Avenue. The theme is "Rekindle, Rejoin, Restore." Harvest Day's theme reflects the opportunity to reengage, connect and celebrate as we begin to emerge from the pandemic.
Walnut Way will once again team up with the Fondy Farmers Market to celebrate the end of an abundant growing season by bringing the community together for a day of music, food, and resource sharing in Milwaukee's Lindsay Heights neighborhood.
For 21 years, Harvest Day has been a vibrant celebration of the sights, sounds, and tastes of Lindsay Heights, and this year's event continues that tradition. What began as a community block party has now grown into one of the neighborhood's largest family-friendly gatherings.
"Harvest Day is a day to enjoy food, music, friends and family in community," says Antonio Butts, Executive Director of Walnut Way. "It's an opportunity to acknowledge our successes and relationships and lift each other up as we work toward a better quality of life for everyone."
Walnut Way is a nationally-recognized, neighborhood-based nonprofit known for its innovative approach to economic and environmental health and wellness in the Lindsay Heights neighborhood. The Fondy Farmers Market is Milwaukee's oldest and largest year-round farmers' market. Both organizations are leading the way in offering access to healthy, fresh, and home-grown food for the Lindsay Heights neighborhood, as well as the entire city.
The event will feature local entertainers including DJ Gid Money, Sondra B Soulful, Vincent Van Great + Rio Lanza & Amanda Huff, Watch Me Shine Youth Performance, and Cigarette Break. The event is sponsored by United Way, WI Voices, Institute for Sustainable Communities, We Energies Foundation, Microsoft, Roberts and Ryan Insurance, and others.
Harvest Day is free and open to the public. For more information about live performances and vendors, or to become a Harvest Day sponsor please visit https://www.walnutway.org/harvest-day-2022/.
---
About Walnut Way Conservation Corps.
Walnut Way Conservation Corp. is a 501(c)(3) nonprofit neighborhood organization founded in 2000 by Lindsay Heights residents to reclaim and redevelop the economic health and vitality of their community. In the years since, Walnut Way and its partners have rolled out a series of successful and innovative programs and initiatives addressing the neighborhood's most pressing economic, environmental, and health issues. The Walnut Way Center is located in a carefully renovated, formally infamous drug house.
Understanding the importance of valuing place, residents restored this 1910 house, slated for demolition, into an active center where youth, families, elders, homeowners, and renters participate in community development. Learn more at www.walnutway.org