Editor's note: Posts from the Community is the place for community announcements and event postings. If you have a community-oriented event you feel our readers would be interested in, please submit here.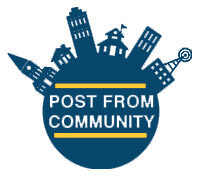 The UMOS Mexican Independence Day Festival, absent two years due to COVID-19, is returning. This will mark the 49th year of the UMOS Mexican Independence Day Festival in Milwaukee. 
The festival will take place Sept. 10, from 12:00 p.m. to 8:00 p.m. at the UMOS Center, 2701 South Chase Ave., Milwaukee. The carnival goes until 10:00 p.m. 
The festival will feature Luchadores Atomica and Golden Dragon, with carnival rides, music performances, dancing, festive food vendors, merchandise vendors, beer and beverages, and community resource booths. It is Free family fun.
The celebration is held to commemorate the decades of political unrest that took place in Mexico, proceeding Miguel Hidalgo's cry of Delores in 1810. Every year the "Grito" has been performed honoring the country's bloody struggle for independence from Spain. 
"We are deeply honored that the Consul of Mexico-Milwaukee, Claudia Franco Hijuelos, will authenticate the festival opening with her performance of El Grito," said Lupe Martinez, president/CEO of UMOS. 
The El Grito performance will begin at 1:00 p.m. 
The 100 +unit UMOS Mexican Independence Day Parade that usually precedes the festival will not take place in 2022 due to an unexpected 500% increase in parade insurance costs. UMOS plans to return with the parade and festival in 2023. 
For more information on participating in the festival call 414-389-6004. 
UMOS is a non-profit, advocacy organization that provides programs and services which improve the employment, educational, health and housing opportunities of under-served populations)