Editor's note: Posts from the Community is the place for community announcements and event postings. If you have a community-oriented event you feel our readers would be interested in, please submit here.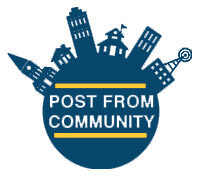 Near West Side Partners, Inc. (NWSP) today announced five finalists selected as part of the fifth Rev-Up MKE small business competition. The program's goal is to provide an opportunity for the winner – and as many finalists as possible – to expand or start a business in the Near West Side and receive the support necessary to be successful. 
"The Near West Side has long been home to incredible start-ups," said Keith Stanley, executive director of NWSP. "Based on the great ideas and high-quality applications we received for the return of Rev-Up MKE this year, it is clear that there continue to be motivated small business owners that want to call the Near West Side home. We are excited to hear the pitches at the fifth Rev-Up MKE competition on September 14, and I encourage the Milwaukee community to attend that event and vote for their favorite business idea."
A panel of judges selected finalists based on the strength of the applications and the quality of the business ideas. Each finalist will receive business training and support in the weeks ahead as they prepare to pitch their vision to a live audience at the Rave on September 14.
"The Near West Side is ready to welcome another generation of entrepreneurs to our growing neighborhood, bringing new jobs and vibrancy to our commercial corridors," said Stanley. "So far, past winners have shown their commitment to the Near West Side by opening new storefronts, investing in up-and-coming commercial corridors, and hiring employees who are also residents of our community."
New this year to Rev-Up MKE is banking partner Town Bank, who will provide seed funds for the winning venture and is sponsoring the Rev-Up MKE reception.
"We are thrilled to be supporting Near West Side Partners and local entrepreneurs as a partner for Rev-Up MKE," said Jay Mack President & CEO, Town Bank and Wintrust Wisconsin Market Head. "As an active small business lender in Milwaukee with two locations in the Near West Side, we understand the importance of entrepreneurship to grow and develop communities and look forward to helping propel a new business to success."
"Marquette's innovation team is proud to be working with Near West Side Partners, Harley-Davidson and Town Bank to support these up-and-coming entrepreneurs," said Kelsey Otero, director of innovation at Marquette University and project lead for the Rev-Up MKE competition. "It is a privilege to provide mentorship and support to the budding business owners who will soon present their business ideas to Rev-Up MKE judges and members of the Near West Side community."