Photo: Chief Justice Abrahamson, August 2011. Mike De Sisti / Milwaukee Journal Sentinel.
Editor's note: Posts from the Community is the place for community announcements and event postings. If you have a community-oriented event you feel our readers would be interested in, please submit here.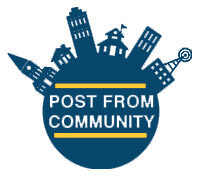 "Justice for All: The Legacy of Chief Justice Shirley S. Abrahamson" features Chief Justice Abrahamson's groundbreaking career, her impact on the Wisconsin court system, and her place in history through text and personal photos. It highlights causes she championed: women's rights, civil rights, public understanding of the court system, and the importance of an independent judiciary, and presents these themes through archival photos, video clips, stories, quotations, and a link to a comprehensive interactive website.
Location: Milwaukee City Hall Rotunda: 200 E Wells St., Milwaukee, WI 53202
Date: Sept. 1 – Sept. 30
(open during City Hall hours)
Price: Free
Contact info: (414) 286-2489