Editor's note: Posts from the Community is the place for community announcements and event postings. If you have a community-oriented event you feel our readers would be interested in, please submit here.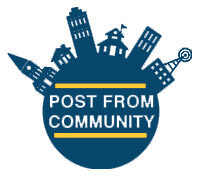 The Wisconsin Department of Workforce Development (DWD) and UMOS are partnering to increase equitable access to Wisconsin's unemployment insurance (UI) program after DWD received a $3 million federal grant.
The Unemployment Insurance Navigator grant will enable DWD to implement a program, in collaboration with UMOS, that will target migrant and seasonal farmworkers workers, individuals with limited English proficiency, and individuals living and working in rural and urban areas who have been historically underserved, low paid, marginalized, and adversely affected by persistent poverty and inequality.
"We are excited about the opportunity to partner with DWD as this UI Navigator Program fits well with the UMOS mission of helping others help themselves move forward with their lives," says Lupe Martinez, President, and Chief Executive Officer. "UMOS will assist historically underserved eligible workers, including migrant and seasonal farmworkers that travel from other states to work in Wisconsin's agricultural industry, navigate the unemployment insurance program application process."
"Wisconsin's UI program should be available to all workers who otherwise qualify, but we know that certain barriers to program access have long existed," DWD Secretary-designee Amy Pechacek said. "Through this grant, DWD will partner with a proven winner in UMOS and help increase equitable access to much needed UI benefits for individuals with limited English proficiency, computer skills, internet access, mental or physical disabilities, and other barriers to program entry."
DWD chose to partner with UMOS because of first-hand experience with populations that have been historically underserved, marginalized, and adversely affected by persistent poverty. The approach uses practices that have worked for UMOS in its other program operations.
"UMOS plans to employ bilingual and multicultural UI Navigators throughout Wisconsin. UMOS also plans to collaborate with local workforce boards in South Texas to assist farm workers with Wisconsin UI information as needed once they return to their home state," Martinez concluded. For UMOS employment opportunities go to https://umos.org/career-opportunities/. For more information call 414-389-6000 or 1-800-279-UMOS (8667).
The UI Navigator program is funded by the American Rescue Plan Act (ARPA. More information on the UI Navigator grants can be found on the Department of Labor's website.