Editor's note: Posts from the Community is the place for community announcements and event postings. If you have a community-oriented event you feel our readers would be interested in, please submit here.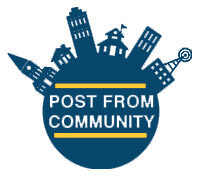 Teens Grow Greens, a non-profit that engages teens through paid internships and apprenticeships that teach life skills through hands-on experience announced today the expansion of the organization through The Green Acre: a $7 million mixed-use development to grow workforce, education and community located at 4215 North Green Bay Avenue, Milwaukee.
The Green Acre will be built on the site of Webers Greenhouse, in business since 1931, and run by Teens Grow Greens since 2018. Webers has served as an experiential learning space for students and a store for community members to purchase flower, herb, and vegetable plants with all proceeds benefiting Teens Grow Greens programs. Teens Grow Greens began in 2014 with a nine-month paid internship where Teens develop life skills through hands-on experience. It has now expanded with apprenticeships available to successful graduates of the internship program and "Mids Grow Greens," a summer program for middle schoolers.
The Green Acre will include several new greenhouses and learning spaces, improve skill-building employment opportunities for youth, increase resources for residents of the Rufus King neighborhood, and stimulate economic development along Green Bay Avenue.
"Webers has served us well for five years now," said Charlie Uihlein, Teens Grow Greens Executive Director. "It has expanded the breadth of experiences for our teens and has built organizational capacity. The Green Acre will allow us to build on that momentum and address more needs that fall within our mission to develop teens through experiences that cultivate belonging and connections to opportunities."
Planning of The Green Acre included surveying the Rufus King neighborhood residents to learn how the facility can best fit the needs of the community. Because of these surveys, Teens Grow Greens will offer gardening and cooking classes, as well as space available for community events. The new development will expand the Teens Grow Greens mission and the apprenticeship program, and will continue to serve the community just as the historic Weber's Greenhouse has done for nearly 100 years.
Teens Grow Greens is partnering with Quorum Architects, Inc. and Catalyst Construction to lead The Green Acre project. The first phase will begin with the donation of the hoop houses on the southern end of the site in spring of 2023, and will later include the building of the teaching and growing greenhouses, to be completed by United Greenhouse Systems. The first phase of the project will be completed in the fall of 2023.
To date, $3,340,000 has been pledged toward the project. Funding of the project includes a designated grant of $100,000 from Impact100 Greater Milwaukee, and a $592,700 State of Wisconsin grant designated for the expansion of the Apprentice program. Naming and program sponsorship opportunities still exist.
Webers Greenhouse will continue regular business hours this season, Wednesday – Sunday from 9 a.m. to 5 p.m. Opening day for the fall season is slated for September 10, 2022, offering mums, pumpkins and other fall decor.
ABOUT TEENS GROW GREENS:
Teens Grow Greens develops Teens through transformative experiences that cultivate belonging, life skills, and connections to opportunities that grow leadership. We envision a future of healed and healthy humans leading change in their communities. Visit teensgrowgreens.org to learn more.