Editor's note: Posts from the Community is the place for community announcements and event postings. If you have a community-oriented event you feel our readers would be interested in, please submit here.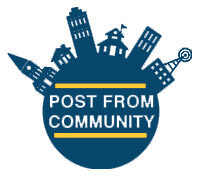 Students at Boys & Girls Clubs of Greater Milwaukee (BGCGM) will receive a special gift with the delivery of 15 new bikes assembled by more than 100 members of Associated Bank's leadership team.
"We work to ensure our communities are represented in each of our leadership team meetings," said Andy Harmening, president and CEO, Associated Bank and board member of BGCGM. "The bike build volunteer event provided a unique opportunity for our leaders to support one of our great community partners and bring a smile to a child's face."
Associated Bank supports Boys & Girls Clubs across its footprint through donations and volunteerism. The value of the clubs' programs is evident in the success members have in school.
"Boys & Girls Clubs of Greater Milwaukee is truly excited to receive these bikes and helmets from Associated Bank. It's a great way to encourage kids to have fun, explore the outdoors, and get some exercise along the way," said Kathy Thornton-Bias, president and CEO, BGCGM. "We love how our partnership with Associated Bank is helping create fun memories for our city's youth. Thank you to the team who spent their evening building these bikes – it's quite impressive!"
Boys & Girls Clubs provide a fun, safe and constructive environment for youth during out-of-school hours. They offer programs and services to help young people succeed in school, develop leadership skills, and maintain healthy lifestyles.
The assembled bikes will be distributed to members of Boys & Girls Club of Greater Milwaukee based on their participation in club programs.