Editor's note: Posts from the Community is the place for community announcements and event postings. If you have a community-oriented event you feel our readers would be interested in, please submit here.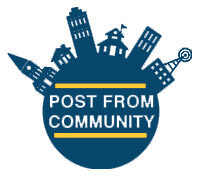 The Milwaukee Health Department is seeking feedback from the Milwaukee community to help choose priorities for the 2023-2028 MKE Elevate Community Health Improvement Plan (CHIP). Join MKE Elevate at one of four upcoming community meetings:
Wednesday, October 5
1:00 p.m. – 3:00 p.m.
Zilber School of Public Health – 5th Floor
1240 N. 10th Street
Thursday, October 20
10:00 a.m. – 12:00 p.m.
Milwaukee Public Library Mitchell Street Branch
906 Historic Mitchell Street
The meetings are open to anyone who lives, works, or plays in Milwaukee. Each meeting will include a brief informational presentation, a photo display from the recent Photovoice contest, and small group discussions to prioritize top health issues. Participants will gain a better understanding of community health data, help set the agenda for community health improvement in Milwaukee, and learn how to stay engaged by joining a steering committee or action team. The meetings are free and open to the public, and light refreshments will be provided. Interested participants can register at Milwaukee.gov/MKEelevate.
"The Milwaukee Health Department is committed to crafting a Community Health Improvement Plan that directly acknowledges and impacts the issues most important to our residents," said Milwaukee Health Commissioner Kirsten Johnson. "To accomplish this, we need to hear from you. Make your voice heard at one of these fall meetings so we can be sure to achieve our vision of safe and healthy neighborhoods in Milwaukee."
MKE Elevate was launched in 2016 as a comprehensive, community-driven process to develop a roadmap to identify, address, and resolve the health disparities in Milwaukee. The initial CHIP was published in October 2017 and implemented between 2017 and 2021. The upcoming fall meetings are part of the redevelopment of the CHIP for the next five years.
For more information, email mkeelevate@milwaukee.gov or visit Milwaukee.gov/MKEelevate.