Editor's note: Posts from the Community is the place for community announcements and event postings. If you have a community-oriented event you feel our readers would be interested in, please submit here.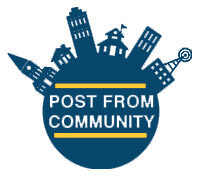 The Real Estate Alliance for Charity (REACH) today announced Sweet Abilities as the recipient of a $5,000 High Impact Grant. The local small business will utilize the grant for much-needed ice cream truck repairs to provide a safer and more comfortable work environment for its employees with special needs.
Kristen Corrie, a local special education teacher, created Sweet Abilities in 2020 in response to the significant gap in employment options for people with special needs. The organization helps provide meaningful, community-based job opportunities for these individuals. Approximately eight employees work part time for the business, which brings its food truck to local businesses and private events to serve delicious Wisconsin-made treats such as Purple Door Ice Cream, Carries Crispies and Pete's Pops.
"It means so much to me and my incredible crew that we have received this grant, which will help us make upgrades to the ice cream truck," said Kristen Corrie, Sweet Abilities owner. "Access to a safe, accommodating vehicle allows my crew to thrive and will help Sweet Abilities continue to make an impact on the lives of these deserving individuals."
The repairs will include updating the gas gauge and speedometer as well as installing air conditioning. REACH Wisconsin's High Impact Grant program is a small grant program designed for quick-response, one-time needs and opportunities. Grants of up to $5,000 are awarded for eligible projects and activities, and applications are accepted and reviewed on an ongoing basis. REACH Wisconsin's funds are raised through both annual sponsorships within the commercial real estate industry as well as through its four signature events, including a recent bags tournament on September 14 that raised over $12,000 for future grants.
"Sweet Abilities provides an incredible service in our community," said Josh Neudorfer, REACH Board Member. "We are thrilled to be part of their success, helping them achieve their mission and change the lives of individuals with special needs along the way."
About Sweet Abilities
Sweet Abilities is a mission-based business run by Kristen Corrie, a Special Education teacher of 12 years. The organization provides fulfilling and accommodating work opportunities for individuals with special needs so that all abilities can shine. The crew serves Wisconsin-made treats such as Purple Door Ice Cream, Carries Crispies, Pete's Pops and more at private events and outside of local businesses. Catering events include birthday parties, weddings, corporate and back to school events as well as a routine summer schedule at LD's BBQ, End of the Leash and Green Meadows Petting Farm.
About the Real Estate Alliance for Charity (REACH)
REACH is a 501(c)3 non-profit organization that serves as the primary charitable organization for the commercial real estate community in SE Wisconsin. Since 1998, REACH has donated more than $825,000 to various Milwaukee organizations that focus on making our community a healthier, more vital place to live. Visit www.reach-wi.org for more information.